Paver Installation, Cleaning, and Sealing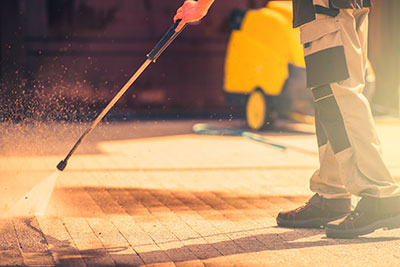 Pavers are a popular exterior flooring option. They are durable, reliable, and one of the most affordable paving systems available. At Ultimate Pavers, we provide expert paver cleaning, sealing, and installation services. Our team has worked on several projects in Tampa and surrounding areas. We make sure the installation is done correctly and will last for a long time.
Paver Installation
Pavers will only last long if they are installed correctly. These flooring systems are designed to sit on a carefully prepared surface. Here is a look at our design and installation process:
We consult with our clients to understand their requirements and budget before recommending solutions. Our experts are familiar with different types of pavers and can explain which ones re ideal for your requirements.
You can get natural stone, concrete, or brick pavers for your outdoor spaces. Concrete paver blocks have become extremely popular in recent years because they are durable, reliable, and easier to maintain. They are also available in a wide range of colors and designs.
As experienced paver installers, we know how to ensure the ground is level and provides a suitable foundation for paver installation. We create a gravel bed using proven techniques and double-check to make sure there are new flaws.
Once the foundation is ready, a team of experts will install all the paver blocks. In most cases, the pavers are designed to interlock and do not need concrete or similar materials to keep them in place.
Over team will check the installation carefully to ensure all pavers are in place before considering the job done.
Paver Cleaning
Pavers last for a long time if they are maintained well. They are designed to handle all kinds of outdoor conditions and only require a thorough cleaning occasionally. If your patio or walkway has moss, dirt, and grime on it, hire our paver cleaning services. We use water pressure to remove all the surface grime without causing any damage to the surface.
Paver cleaning is a straightforward process that requires specialized tools and expert handling. We use the best possible pressure settings to remove stubborn stains. The surface will look as good as new once the cleaning is complete.
Paver Sealing
Pressure washing removes all the grime, but it also removes paver sealants. It is a good idea to apply a fresh layer of protection to extend the lifespan of the paver. Our paver seal coating treatment is effective and reliable. We apply the sealant carefully to ensure no part of the surface is unprotected.
The process does not take much time, but we recommend letting the sealant dry for 24 hours before walking over the surface. A good-quality product will last for anywhere between 18 and 36 months based on how well you maintain the pavers. We offer expert paver sealing services and only use materials that have proven their effectiveness in real-life conditions.
If you want to know more about paver installation, maintenance, and sealing, don't hesitate to reach out to us at Ultimate Pavers. You can call 813 965 5000 or use our contact form.