Patios & Driveways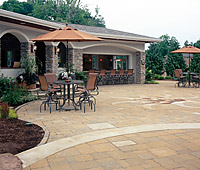 Patios are great additions to your home and in creating the much-needed extra space. Homeowners with sloping garden or backyard usually put patios to turn the useless lot into something more beautiful.
Since installing patios is a complicated process, it is therefore wise to consult with an experienced contractor such as Ultimate Pavers who can do the entire job from design to installation. And since patios are raised installations, structural issues must also be considered to avoid your very own patio from falling down.
Good Reasons Why Patios are Significant Addition to your Home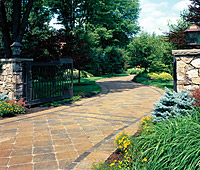 Patios are particularly installed to provide families with a good place for entertainment and relaxation hence a private space where you can find refuge after a day's work. You can even allot a special corner in your patio a BBQ area so you can enjoy the summer months with the people you love and share barbeques with them.
Patios can be a great addition to your home but you must also not forget to include safety barriers and a non-slip surface for your patio. There are so many patio designs that Ultimate Pavers can provide to our customers here in Florida. You can find contemporary designs and even modern ones so you can always keep up with the moving trend in patios.
These patios can also be made from different types of materials. Whatever material you choose rest assured that our pool of qualified staff will efficiently do their work and provide you with top-notch patios.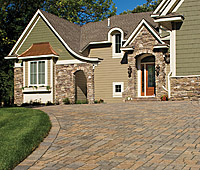 Driveway Construction
Aside from patios, driveways can also enhance the beauty and safety of your home. If you are seriously considering constructing a driveway, different options are available at Ultimate Pavers. Choices of materials may range from concrete, bricks, stones, asphalt and gravel. Though, we prefer concrete pavers because it adds a different look in your driveways.
Durable Driveways Using Concrete Pavers
Whatever material you choose, Ultimate Pavers can assure you one thing — that is, the durability of driveways. We make sure that the driveways we construct are extremely durable and crafted using sturdy materials. Concrete driveways will last for many years if constructed by reliable contractors.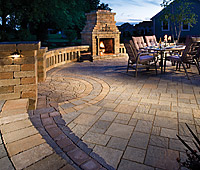 Another thing Ultimate Pavers prides on is the availability of driveways patterns and colors. You can choose from a wide range of textures, designs, patterns and colors of concrete pavers. If you want to include other materials like bricks and cobblestone, we can also add these materials to the design and construction.
We also incorporate in our designs and construction safety features in your patios and driveways.
Quality Patios and Driveways Construction
These are only some of the advantages when you decide to trust Ultimate Pavers to do your patios and driveways. We are one of the few trusted companies in Florida when it comes to installing patios and driveways so what you will reap are nothing but the best. For high-quality patios and driveways construction, get in touch with us to get an ultimate solution for all your construction-related projects.